Shetland Jumpers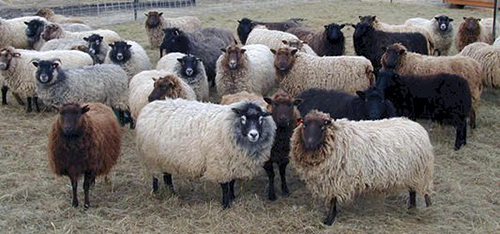 The Shetland islands, which are found far off the North of Scotland, have a climate which at best could be described as windy. The Shetland sheep breed which originated in Shetland but are now also kept elsewhere, are small sheep with fine wool. The wool itself when made into knitwear is very warm although slightly rougher in feel than lambswool. The knitwear, like the sheep, is very long wearing and relatively easy to look after.
Shetland wool is also a highly sustainable and renewable product. The sheep on Shetland a free roaming grazing off wild heather on the hills and seaweed on the beaches.
Real Shetland knitwear is made completely in the Shetland Islands. Shetland knitwear is made from shetland wool but away from the Islands, often in Scotland.
Our new range of real Shetland knitwear consists of a classic shetland round neck pullovers for both men and ladies, and a real shetland fair isle yoke pullover.
We think you will find our prices extremely competitive, along with our 90 day money back guarantee, free worldwide postage options and VAT free sales for non EU customers.