Hucklecote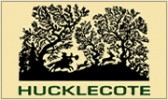 Hucklecote offer the most discerning styles in the highest quality of fabrics. Combined with additional tailoring and fabric technology to provide you with total protection against the elements, the garments are truly aspirational.
Hucklecote are owned and run by Gurteen who Westaway´s have had in their range for nearly 20 years now.
New for 2019 on the web site, we are launching our Hucklecoat range with the highly desirable Dartmore coat.