Lamora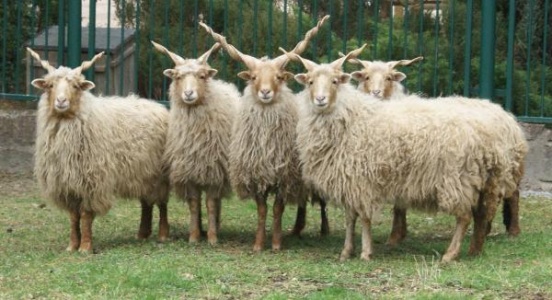 Lamora products
Lamora is traditionally a mixture of 75% lambswool or merino wool and 25% angora hair. The advantage of lamora over lambswool is that the softer angora hair gives a much smoother luxurious feel than 100% lambswool or merino. The advantage of lamora over pure angora is that the lambswool binds the longer angora hairs together and prevents the shedding and pilling that can often be associated with pure angora garments. Lambswool is also harder wearing than angora and so contributes to the longevity of the garment too.
We currently have a selection of lamora scarves and lamora stoles woven in Scotland. From time to time we do have lamora knitwear too.
All our lamora products are available at unbeatable prices, with a 90 day money back guarantee, free worldwide delivery options, VAT free sales for non EU customers.
| | | | |
| --- | --- | --- | --- |
| Hilltop - Plain Lamora stole£160.00 £75.00 | | | Hilltop - Tartan Lamora stole£160.00 £75.00 |